Children require a lot of healthy nutrients for proper growth and development. Most of these can be found in vegetables, which presents a bit of a problem.
In my experience, getting children to eat vegetables in their natural forms is like pulling teeth. So, it's important for those preparing meals to get a little creative for the sake of their little ones.
Below is a look at eight kid-friendly vegetables that you may find genuinely surprising. Apart from the vegetables themselves, using a variety of preparation techniques will also help your child love them.
Hopefully, you learn a couple of recipes to incorporate into your family's meal time.
This post may contain affiliate links. That means if you purchase an item through these links, I may earn a commission at no additional cost to you. Please read the full disclosure policy for more info.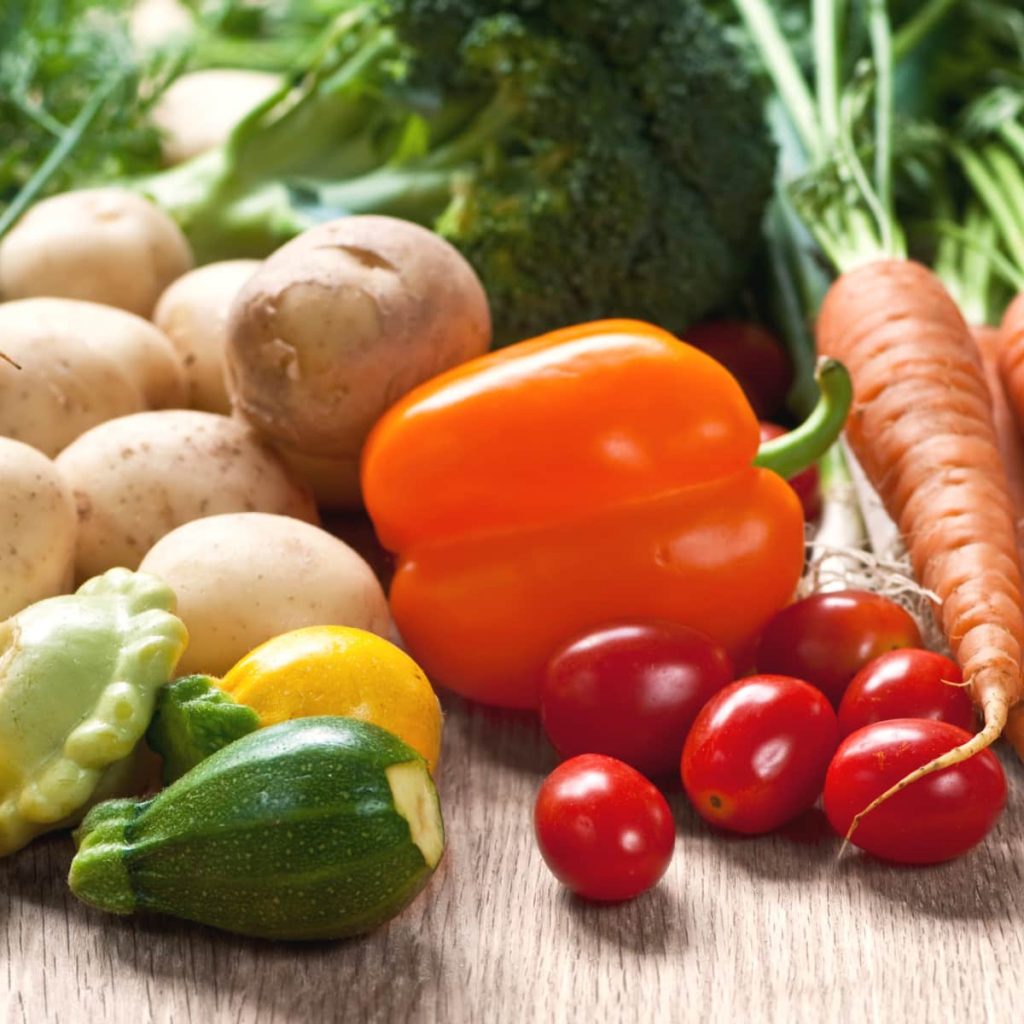 1) Zucchini
I've realized that this summer squash type doesn't get its respect, despite that kids can love it in so many ways. While they may not look at it and eat it as is, there's so much that you can do to get the little ones into it.
A great idea is to use the zucchini in something sweet. If there's one thing I've seen in every generation of kids, it's that distinct sweet tooth.
Zucchini banana bread or muffins are a prime example. Banana bread is an almost universally adored pastry, and you can add a shredded handful of zucchini to the mix for the little ones.
Zucchini chips are also amazing, and this is one of my personal favorites for the young ones. You can start by slicing the zucchini into thin pieces.
Get your baking sheet, and coat it in some olive oil. Flavor the meal by adding your favorite seasonings and spices. Next, bake them at 200 degrees Fahrenheit for about 45 minutes.
Finally, rotate the sheet, and bake them for another 30 minutes. The chips should have a crisp, brown look once you're done.
2) Cabbage
This one may make your scratch your head and it's such a common vegetable too. The best part about cabbage is the multiple nutrients that it packs into one convenient place.
Kids can get astonishing amounts of fiber, vitamin C, and vitamin K from eating cabbages. So, what do you do with them to make them more appealing for the younger food connoisseurs among us?
Cabbage can be eaten in both a cooked and raw form. Thankfully, this helps give it versatility.
A leaf of cabbage makes a good taco substitute or lettuce wrap cup. You can fill it with your child's favorite taco fillings.
Feel free to get creative and include their favorite beans, cherry tomatoes, etc. Here's a recipe that uses a teriyaki chickpea filling.
Of course, you could also use the cabbage to make a salad. I know most people wouldn't even think of putting "children" and "salad" in the same sentence.
Still, all you need is your finely chopped cabbage, a couple of carrots, a finely chopped apple, a bit of baby spinach, lemon juice, some vegan yogurt, and your favorite sweetener.
Whisk the yogurt and lemon juice, and place the other ingredients into another container. Once you're done whisking, pour the dressing over the salad.
3) Bell Peppers
Somehow bell peppers manage to taste great in their raw state. It's one reason I love them so much, and I'm sure there are many adults out there who agree with my taste buds.
As you may know, these peppers have a very brilliant color that you can't miss from a mile away. That look indicates that they are filled to the brim with anti-oxidants for the little ones.
The first suggestion is simpler than you can imagine. Get some of your favorite vegan ranch dip, allow your kids to dip the bell peppers in it.
You can also use hummus and make an easy crudites platter to snack on. You'd be surprised just how enjoyable such a simple snack can be.
How about kicking up the complexity a bit? If you're game, you can try making stuffed peppers.
You're going to need a mixing bowl, some foil, and a casserole dish for this one.
You'll also need uncooked rice, a diced red bell pepper, a diced onion, a couple of diced tomatoes, a bunch of green onions, vegetable broth, some frozen corn, three large red bell peppers, drained and rinsed black beans, cilantro, and taco seasoning.
Cut the three large bell peppers in half, and remove the seeds and membrane. Make the cuts lengthwise.
Stir together your vegetable broth, rice, the diced bell pepper, the onion, the green onions, the tomatoes, and the taco seasoning in a large skillet. When it comes to a simmer, cover, and allow it to cook for 20 minutes on the low setting.
After the cooking, add your corn and black beans. Use a fork to fluff the rice mixture.
Preheat your oven to 400 degrees Fahrenheit. Fill your peppers as much as you can with the rice mixture. Once you're done, put it all in your baking dish and bake for 30 minutes covered.
Bake for another 10 minutes after removing the cover. Top it with some fresh cilantro, and serve it to the kids.
4) Asparagus
I love asparagus on my salads, and you probably do too. The problem is children may not be too fond of it in the same way adults would.
Be that as it may, I strongly believe that kids should eat asparagus, as it's one of the best sources of folic acid available.
Now, I must give you a disclaimer for those who have worries about asparagus' "bitter" taste. You only get this taste if you overcook it. The trick is to cook it until it's just al dente. 
The first suggestion I'm going to make is a little recipe called Twigs in a Blanket. You see, kids tend to judge their meals on both taste and appearance.
This recipe gives off a nice flavor, and it's more than interesting to look at. You're going to need some vegan bread dough for this one.
Take the dough and wrap around the asparagus in a spiral pattern. Bake them until the bread is cooked.
For an even simpler option, try roasted asparagus. Put the asparagus in a pan. Add a dash of salt and two tablespoons of olive oil.
Roast for about 10 minutes at 400 degrees Fahrenheit. That's all there is to it!
5) Winter Squash
Listen, I know that winter squash can be a super intimidating thing to cook, but there's nothing for you to worry about. Remember what I said about kids loving meals with an appealing appearance?
Well, you can go wild here because here's a vegetable that allows you to make custom shapes in your meals. What more could you want?
Roasted butternut squash is a dream for kids, and the best part is that you don't have a lengthy ingredient list to worry about. All you need is the squash and some olive oil.
While you can use a whole squash, I'd suggest starting with buying some precut squash to get the hang of things.
Preheat your oven to 375 degrees Fahrenheit. You want the skin gone as you only want to work with the outer layer, so get peeling.
Cut away the thin part of the squash, and get rid of the seeds from the thicker part's middle. Cut the thick part into rounds, and the thin part into half-rounds.
Cut everything into cubes next. You can use cookie cutters for shapes or a zig-zag slicer for the shape of fries.
Toss in a bowl with the olive oil. Next, line your baking sheet with oil and add whatever spices you may desire. Bake the squash for between 18 and 22 minutes until just soft to the touch.
6) Mushrooms
While technically a fungus and not a vegetable, this one is too yummy to leave off the list.
It's sometimes very hard to see how mushrooms could be appealing to children, but there's a lot that you can achieve if you go about preparing them the right way.
Unfortunately, it's not very hard to overcook mushrooms, and when you do, you can say goodbye to their flavor.
The best option here is meatless Bolognese sauce, which is a favorite among meat-eaters. Thankfully, you can use mushrooms to make a vegan alternative that is just as tasty for your kid's favorite pasta.
Here's an easy bolognese recipe. You can swap out diced mushrooms for the TVP or use them both.
The trick is to use your child's favorite vegan pasta sauce, which disguises the mushrooms. Just in case they're not fans of a chunky sauce texture, you can blend it to perfection.
To bring a mushroom bolognese recipe to life, you are going to need some pasta sauce, chopped mushrooms, half a chopped sweet onion, half a chopped bell pepper, some finely chopped walnuts, a bit of tomato paste, some Italian seasoning, some garlic powder, a little sugar, some fennel seeds, and olive oil.
Start by toasting the walnuts in a pan using medium heat. Continue until fragrant, and then you can set it aside.
Add olive oil to the pan, along with the chopped onion, and cook until tender. Proceed to add the bell pepper and mushrooms to the saucepan.
Stir while cooking for eight minutes or until the water from the mushrooms is cooked off. Now add the pasta sauce, tomato paste, Italian seasonings, fennel seeds, walnuts, and garlic powder.
Mix the ingredients well, and reduce the heat to a low setting. Let the sauce simmer for five to eight minutes. If the sauce seems too acidic, you can add a pinch of sugar.
7) Kale
I'm not sure how much time you spend reviewing nutrient rankings, but you are likely to see kale dominating a few charts where nutrient density is concerned if you are about that life.
It's packed with vitamins A, C, and K, as well as high amounts of sulfur to promote healthy liver function.
There are even anti-cancer qualities, anti-inflammatory benefits, and anti-oxidant properties latent within the vegetable. In short, kale is something too nutritious not to be eating. 
Of course, you can't feed your kids kale as is. Technically you could, but it may not go down as well as you'd hope. So, how about I help you add some flavor to the mix?
My first suggestion is kale chips, which are surprisingly easy to make. All you need is a bunch of kale, a little grapeseed oil, a little lemon juice, and a couple of pinches of salt.
Begin by preheating your oven to 350 degrees Fahrenheit, and chopping your kale into small parts. Put all the ingredients into a bowl, and use your hands to massage the salt, lemon juice, and oil in with the kale.
Use parchment-lined baking sheets, and place your pan into the oven for 12 minutes. The green appearance may make your kids a bit skeptical, but one taste is all they need to get with the program.
8) Green Peas
I'm concluding the list with an often overlooked but incredibly child-friendly option. Of all the alternatives I've presented, not many can be as readily eaten as green peas.
Kids are so taken by the peas that they are willing to eat them directly from the bag, even in their frozen state.
Green peas are great, as they contain several different vitamin B types, and they contribute to the metabolism of carbohydrates, proteins, and fats.
I'm going to leave you with a simple arrangement that is known as a finger snack. In its simplest form, it's just a bowl of green peas. Your kids don't need a fork, which is the reason for the name.
You can modify this salad to make it even more appealing to your little ones. Consider adding grapes, carrots, apple slices, etc. into the mix. You are likely to be very surprised and have a good laugh at how your children attack the bowl.
Final Thoughts
There's nothing magical about the vegetables listed above. They're simply healthy and easy to blend and hide into other meals.
If your child likes noodles, have your child use a spiralizer to help make some zoodles. Chopped mushrooms make a great ground beef replacement.
The key is to keep tyring different versions and ways to prepare vegetables. It can take a few times of trying something before your child gets a like for a certain flavor.
What are the vegetables your kids like the most? Let me know in the comments below.
Related Articles: